STUDENT ACCIDENT INSURANCE
The Wyoming Area School District has partnered through Joyce Insurance and K&K Insurance Group to provide Student Accident/Insurance Coverage for the 2023-2024 school year. Please see the link to the new flyer and additional information below.
Serviced by: K&K Insurance Group, Inc. Phone: 855-742-3135
K&K Student Accident Insurance Form
Remember to visit our website for faster enrollment: www.studentinsurance-kk.com
Online Enrollment—Secured Accident Coverage can be purchased any time throughout the year.
K&K LINK TO WEBSITE INSTRUCTIONS
---------------------------------------------------------------------------------------------------------------------------------------------------------------------
CHIP (Pennsylvania Children's Health Insurance Program
CHIP covers uninsured kids up to age 19 in Pennsylvania. It doesn't matter why your kids don't have health coverage right now; CHIP may be able to help. Most kids receive CHIP for free. Others can get the same benefits at a low cost. CHIP os brought to you by leading health insurance companies who offer quality, comprehensive coverage. See the flyers linked below and also from the DOCUMENTS section of this web page.
CHIP SCHOOL FLYER 2023 - ENGLISH
CSIU STUDENT INFORMATION SYSTEM
NEW USERS ONLY...
CSIU PARENT PORTAL REGISTRATION
NOTE: After setting up your credentials and personal information, you will need a WASD issued Student ID to create a portal account. This will link your portal account to all students who reside in your household. If you don't know it, please call your child's building to obtain their ID. Any questions, please email techsupport@wyomingarea.org.
Students in grades 7-12 are issued their own CSIU Student Portal account based on their Student ID and information and links are available on the STUDENTS section of the website.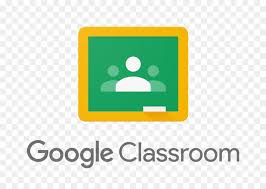 GOOGLE ACCOUNT/CLASSROOM LOGIN

Students login using their as follows...

Ex. John Smith, 12th grade, graduation year 2024
Username: jsmith.2024@wyomingarea.org / Password: Use your current or default password
Please determine the graduation year of your student as follows...
12th - 2043, 11th - 2054, 10th - 2065, 9th - 2076, etc.
Students will access DRC's online test engine from the following public URL/link:
DRC ONLINE TESTING LINK (OFF-SITE)
The URL must be copied/pasted or entered exactly as it appears in a Google Chrome internet browser. The link will not work if it is bookmarked within the browser to use for continued testing of the CDTs.
Click on the icon(s) below to open and preview the monthly newsletters as subscribed by the Wyoming Area School District Title 1 Reading Department.
Building Readers Monthly Newsletters...
Every Student Succeeds Act

Under the federal Every Student Succeeds Act, states are required to designate schools for support and improvement based on both school wide (Comprehensive Support and Improvement) and student group (Additional Targeted Support and Improvement) performance on a range of academic and student success measures. Wyoming Area Secondary Center is one of approximately 200 schools statewide designated for Additional Targeted Support and Improvement status. This designation is based on student data suggesting the need to prioritize additional supports for our Students with Disabilities group in the following areas: academic proficiency on state assessments, academic growth, and attendance rate. This designation will provide opportunities for our school district to partner with stakeholders to identify and focus on the continuous improvement of instruction for all our students K-12.