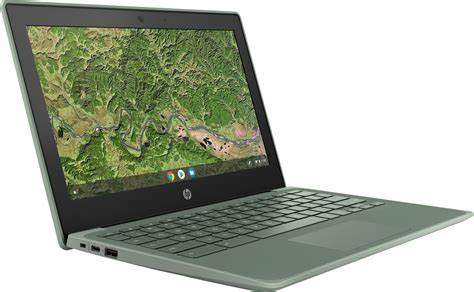 1 All students in grades 1-11 will received an assigned Chromebook.

2. Each student will be required to fill out the WASD Technology Use Agreement. This will be used to verify inventory on the device along with the terms of usage for the Chromebook. A copy of the agreement is available on this website section and a link will be provided for students to fill out electronically.
3. Each student will be required to follow the district's Acceptable Use Policy 815 for use of the Internet, Computers, and Network Resources.
3. The district will be charging for lost or misplaced power cords and any Chromebook damages for the 2022-2023 school year. We are going to offer Chromebook insurance through Worth Avenue Group and information is available below. Insurance will cover any accidental damages to the Chromebook but not lost or stolen power cords.
4. We encourage students NOT to bring your power cords to school. There is no need to if the device is charged nightly. Average battery life on a Chromebook should exceed the school day based on usage so charge your devices at home.
5. Do NOT deface or decorate your Chromebooks in any way. The district has provided labels to identify each Chromebook and student with their NAME, STUDENT ID, and WASD GOOGLE LOGIN name. Most of our Chromebook fleet is also UV printed with a label on the bottom of the device with the CHROMEBOOK NAME (Ex. WASD25-1234) and SERIAL# (Ex. 5CD025F89G).
Click Worth Avenue Group About Us for more information on the services they provide.
Click the Worth Avenue Group Policy Flyer 2022-2023 for policy information, coverages, terms, etc. The cost to cover any issued district Chromebook is $25 for the 2022-2023 school year. You will need the Chromebook to order insurance to fill out the Serial Number. An example is listed below and most of our Chromebooks have this information printed on a label on the bottom of the Chromebook.
The deadline to purchase insurance for your Chromebook online through Worth Avenue was October 1st, 2022. Insurance is offered every year to each student Chromebook and will cover any device damages for the entire school year and you can submit as many claims on the insurance purchase.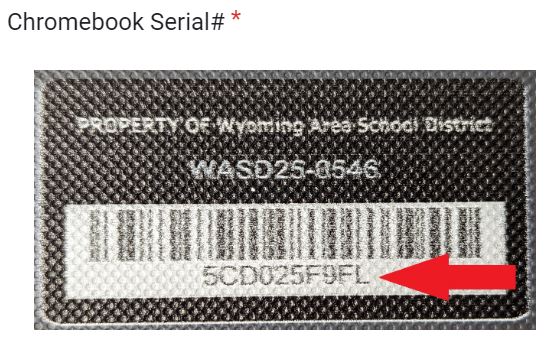 Frequently Asked Questions…
1. What if I purchased the insurance which covers accidental damages and the Chromebook just stops working?
If the Chromebook is returned for repair to the IT Department and shows no sign of damages, we will attempt to be repair in house. If it cannot be repaired, we will issue an equivalent replacement Chromebook and notify Worth Avenue to swap Serial# on your policy so you will be covered on the replacement device issued.
2. What if my power cord is lost or stolen?
The district will issue a replacement power cord and the student/parent will be responsible for the replacement cost. These costs will range based on what the district purchased replacement power cords for at the time. (Est. $20-$25)
3. Do I have to purchase the insurance?
NO. The insurance is optional but encouraged. The average cost of replacement parts is as follows…
11" Chromebook display (non-touch) - $35-$50
Keyboard Assembly - $40-$60
Chromebook Battery - $50-$70
Hinge Assemble - $50-$80
Motherboard - $70-$90
4. How will I know if I will be charged for any Chromebook damages or replacement power cords?
On the WASD parent / student portal, there's a FEES tab. We will enter the fee on the student's profile and an email notification will be sent to any household parent/guardians via CSIU registered email addresses.
Can a student bring in their own laptop or Chromebook?
NO. For security reasons, the district doesn't offer a BYOD (Bring Your Own Device) program. Students MUST use district provided technology.