COVID-19 UPDATES
The following section of the website will provide district COVID updates. Included is a PowerPoint presentation from Nurse Biago with COVID information. Please check back daily for revisions which will be dated as changes are posted.
FOOD SERVICES
You may qualify for additional benefits. All students are eligible for FREE MEALS (breakfast and lunch) this school year. The pandemic EBT (P-EBT) card has been extended.
To qualify please download the

Free/Reduced Application 2020-2021

on the school website. It's also listed under Food Service / Menus and Forms / Applications Forms and Information. If you are on Foodstamps or Temporary Assistance for Needy Families you do not have to fill out an application because you automatically qualify for the P-EBT card.
EMERGENCY BROADBAND INTERNET PROGRAM
The Universal Service Administrative Company (USAC) offers families experiencing economic hardship a $50/month discount off their broadband services.
---
WASD EDUCATION UPDATES
The FULL IN PERSON Model will be in person learning 5 days a week.
The FULL IN PERSON Model will include live In Person instruction with teachers each Monday thru Friday. Masks will be required for students, faculty, and staff at all times throughout the school day. Desk shields will be used as well. Social Distance recommendations will not be available in all transportation, classrooms, cafeterias or other spaces at all times during the school day. The Secondary Center Instructional Day will be from 7:35 am to 1:35 pm. The Elementary Instructional Day will be from 8:35 am to 2:30 pm.
The VIRTUAL Model will be live virtual instruction, 5 days a week, with no in person attendance. The Virtual Model: Students will be able to watch the teacher livestream the lessons being taught to the students in the classroom through their teachers' Google Classroom Meet Link. Teachers will not be recording their lessons. If you choose the VIRTUAL Model, you will be locked into that choice for the remainder of the 2020-2021 School Year.
Click to view District Calendar, Bus Schedule, Board Policies, Handbooks, etc.
WASD Bus Schedule 2020-2021 (Full)
Revised for the 5 day student return.
District/Building Reopening Plans
CURRICULUM INFORMATION
Mr. Galella, Curriculum Director, has provided further information pertaining to our full return starting April 7, 2021. We've also updated our Continuity of Education Plan related to the full return of students and provided a Parent Letter for Virtual and VLN students. Please click the links below to review these documents.
COVID-19 RETURN TO SCHOOL INFORMATION (REV. 4-3-21)
CONTINUINTY OF EDUCATION PLAN 4-7-21
PARENT LETTER FOR VIRTUAL AND VLN STUDENTS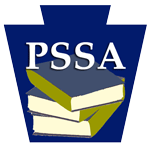 ONLINE REGISTRATION
Please click the REGISTRATION DEPARTMENT link for information and instructions on how to register your student for the 2020-2021 school year.
Children must be five years old by August 31, 2020 to enter kindergarten, inclusive and without exception. For safety reasons, the district is not accepting registrations in person.
---
Chromebook Insurance Information
WASD partnered with Worth Avenue Group at the start of the school year offering insurance on district issued Chromebooks to cover damages which aren't covered under warranty. Due to the overwhelming amount of Chromebooks being returned damaged and with the return of students to school, we worked with Worth Avenue Group to establish an updated policy which will cover student Chromebooks until the end of the 2022 school year. We're recommending this policy to cover against damages to district issued equipment. The new Chromebooks primarily distributed to Grades 4-12 are covered under a 1yr warranty through HP but it doesn't cover damages. Any Chromebooks distributed to Grades K-3 and part of 4 are older and this policy will cover those as well.
At the end of the year, some of the older Chromebooks (mostly Kindergarten) will be collected and anyone who purchases a policy can keep the policy and the district will work with Worth Avenue Group to adjust the serial number associated with any replacement Chromebook. When purchasing the policy, the only information you need to provide will be the Serial# located on the bottom of the Chromebook. The new Chromebooks are labeled with a Device Name (WASD25-????) and the Serial# as a barcode on the bottom. If you have any questions or concerns, you can email

techsupport@wyomingarea.org

. Information on the policy and link to order is listed below. The deadline to purchase is April 16, 2021.
---
Kindergarten Registration Update
Kindergarten registration for 2021-2022 school year will be an online format again starting March 17, 2021. Click the Registration Department Link above to start the process.
Please check back on the website for updated information to follow. There are updated forms that need to be submitted by grade level/building along with the online form.
---
WASD ATHLETICS UPDATE
The Wyoming Area School District and the Wyoming Area Athletic Department would like everyone to please see the order below from the Pennsylvania Department of Health. The Order of the Secretary of the Pennsylvania Department of Health for Mitigation And Enforcement: Section 9: Requirements for Events and Gatherings.
WASD ATHLETICS REQUIREMENTS FOR EVENTS AND GATHERINGS
WASD ATHLETICS YOUTUBE CHANNEL
---
Google/Chromebook Update
We've been getting reports lately on students having difficulty connecting to Google Meetings. A device reset normally fixes these issues. After booting the Chromebook, press the REFRESH (arrow) and POWER button and the device will reset itself. After reboot, login and check your Google Classroom Meet links. If there are still issues, please report to techsupport@wyomingarea.org and provide your device name which is labeled on the underside of the Chromebook. We can lookup the device by inventory too. The IT Department can remotely reset these devices back to a full factory reset. This normally fixes issues with the device too.

Chromebook Basic Instructional Guide
Chrome OS Update Tutorial Video
If you have any account issues or concerns, please email techsupport@wyomingarea.org. The IT Department is working daily with Registration and each building to ensure that all newly enrolled students have Google accounts created. Information on login pattern and Google Classroom tutorials are available on the STUDENTS link from the district website or direct as follows...
School Safety
Wyoming Area School District strives to maintain strong safety and security measures for all students and staff. Many measures have been in place and will continue to be evaluated. Any parent, student, or community member who wishes to meet and discuss their concerns with the Superintendent may contact Mrs. Janet Serino at 570-655-3733 ext. 2426.