Board of Education Work Session 1-18-22
The Wyoming Area Board of Education will host a Work Session this evening (1-18-22) at 7PM in the Secondary Center auditorium right alcove. This meeting will be live streamed and the agenda and link to the district YouTube channel will be listed below. If you have any questions before or during the meeting, they can be addressed to Denise Holmes, Board Secretary, at dholmes@wyomingarea.org.
---
PARENTS GUIDE TO GOOGLE CLASSROOM
This video is a basic guide to Google Classroom for Parents and Students.
PRINCIPAL PACCHIONI GOOGLE INSTRUCTIONAL VIDEO
This video was prepared by Principal Pacchioni at the Primary Center last year for virtual instruction and provides a guide on use of the Chromebook along with basic Google Classroom operations.
NOTE: If you are having issues with your Chromebook, Google account, Google Classroom, your CSIU Parent Portal, CSIU Student Portal, or any other technical issues, please email techsupport@wyomingarea.org.
Tech Support will be available M-F 8AM to 3PM during business hours.
CHROMEBOOK RESET INSTRUCTIONS
Please use the following instructions for anyone having camera or microphone issues before reporting to Tech Support. Examples are listed below of the keyboard and Click Allow options.
1. Press the RESET key followed by the POWER key and release both. The Chromebook will reset and restart.
2. Login again and select to NOT RELOAD PAGES.
3. Reconnect to Google Meet and make sure you click ALLOW for both the CAMERA and MIC.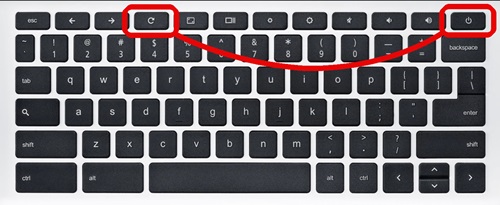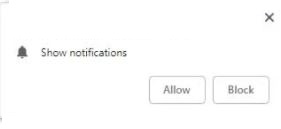 ---
COVID-19 UPDATES
The following section of the website will provide district COVID updates. Included is a PowerPoint presentation from Nurse Biago with COVID information. Please check back daily for revisions which will be dated as changes are posted.
Click to view District Calendar, Bus Schedule, Handbooks, etc.
Flexible Instructional Days ………………..Snow Days
Flexible Instructional Days are available to public school entities to be used if a circumstance arises that prevents instruction in a usual manner. Wyoming Area School District has applied to the Pennsylvania Department of Education to request to be granted Flexible Instructional Days (FID). Wyoming Area has been granted five Flexible Instructional Days which will be used during a weather emergency (eg. Snow days).

Our first five snow days will be Flexible Instructional Days. If a FID is announced,, you will see or hear"Wyoming Area closed – Virtual Learning Day." Kindergarten students would work on a learning packet (FID packet) provide to them in November, 2021. Students in grades 1-12 will work virtually, using their chromebooks. The detailed Flexible Instruction Day plan is located on the Wyoming Area website Curriculum Corner and the link is posted below to the plan. Should you have any questions, please contact your building principal.

---
SCHOOL REOPENING AND MASK UPDATES
Secondary Center – 7:50 am to 2:29 pm
Elementary Schools – 8:35 am start time with dismissal beginning at 3:15 and concluding at 3:35 pm
Students will be in school five (5) days a week.

Any student in Grade K-12 riding a school bus, must were a mask. This is the law.

The Department of Health has mandated masking for all students and school staff in grades K through 12.  

Wyoming Area School District will abide by the mandate.  All will wear masks indoors.

These regulations are subject to change at anytime depending on State and CDC Regulations.

---
ATTENTION TO ALL STUDENTS ENTERING 7TH AND 12TH GRADES:
In accordance with the immunization requirements issued by the Department of Health in conjunction with the PA Department of Education:
All 7th grade students are required to have: 1 dose of Tdap and 1 dose of Meningitis.
All 12th grade students are required to have: second dose of Meningitis.
Please send the proper medical documentation to your school nurse as soon as possible.
---
EMERGENCY BROADBAND INTERNET PROGRAM
The Universal Service Administrative Company (USAC) offers families experiencing economic hardship a $50/month discount off their broadband services.
---
Online Registration
Kindergarten registration for 2021-2022 school year will be an online format again starting March 17, 2021. Click the Registration Department Link above to start the process.
Please check back on the website for updated information to follow. There are updated forms that need to be submitted by grade level/building along with the online form.
Children must be five years old by August 31, 2021 to enter kindergarten, inclusive and without exception. For safety reasons, the district is not accepting registrations in person.
---
SCHOOL SAFETY
Wyoming Area School District strives to maintain strong safety and security measures for all students and staff. Many measures have been in place and will continue to be evaluated. Any parent, student, or community member who wishes to meet and discuss their concerns with the Superintendent may contact Mrs. Janet Serino at 570-655-3733 ext. 2426.